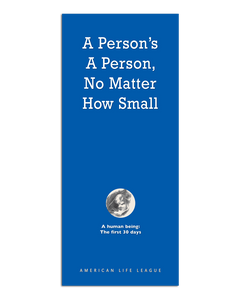 A Person's a Person, No Matter How Small
Who is hurt by human embryo research? This illustrated guide to the first 30 days of human development will introduce you to the victim.
Brochure.
NOTE: When ordering, add this item to your cart and then select the quantity of brochures you would like. The discount will automatically be applied in the cart.