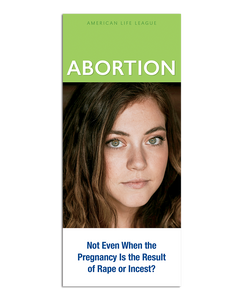 Abortion: Not even when the pregnancy is the result of rape or incest?
UPDATED FOR 2023
Explains how abortion once again victimizes a woman who has been raped.
Brochure.
NOTE: When ordering, add this item to your cart and then select the quantity of brochures you would like. The discount will automatically be applied in the cart.