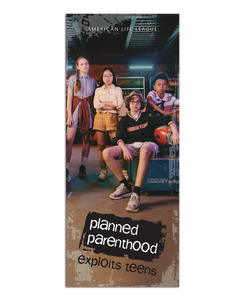 Planned Parenthood Exploits Teens
Explains the lies repeatedly told by PP and its supporters in order to increase its revenue. It is imperative that teens understand the truth about PP's selfish and hedonistic motives and the reasons why they should not believe these lies.
Brochure.
NOTE: When ordering, add this item to your cart and then select the quantity of brochures you would like. The discount will automatically be applied in the cart.