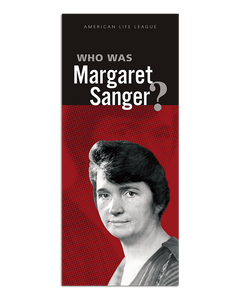 Who Was Margaret Sanger?
A brief biography, tracing the origins of today's abortion industry to the birth control movement led by Sanger.
Brochure.
NOTE: When ordering, add this item to your cart and then select the quantity of brochures you would like. The discount will automatically be applied in the cart.